Wednesday, May 04, 2005
INSTANT CLASSIC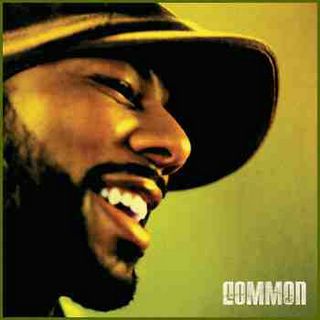 Well, I got the chance to hear the new album from Common, "Be." All I have is the un-mastered version, but I will tell you this--it is Com's best album (for sure), and it might be one of the best releases of the year, period. If you liked Kanye West's "The College Dropout," you'll love this. What makes "Be" better is there are no skits, no gimmicky hooks, no bullshit. Just straight ryhmes and classic hip-hop. And I, apparently, am far from the only one thinking this. The reviews so far on this album:
XXL Magazine: XXL Rating (THIRD album they have ever given a classic rating to)
Vibe: 4.5 out of 5
The Source: 4.5 out of 5 mic's (does anyone even read this shit anymore?!?)
Scratch Magazine: 9 out of 10
My favorites:
"Go"--kind of a club-banger, according to some on Okayplayer.com. I guess I see what they're saying, a little bit. A cool, wandering keyboard sample loops over some tight high hat and Com pulls it back a bit--his cool, laid-back flow fits perfect. I work at a bar with a dance floor, and I can see people putting their hands up to this one. But I can also see people chilling out on the deck and grilling to this record, too. And, I just realized, that is John Mayer singing with Kanye on the hook. And don't worry (I'm talking to you, Pete), you wouldn't know it if it weren't pointed out to you. You really have to listen to know that is Mayer. Real nice cut.
"Love Is"--one of the joints not produced by Kanye (I think). I know, I know--weird, Common doing a love song. But you know what? No one else does it better. I like it because, well, fuck, it's better than that weak ass "Candy Shop," right? Chill beat.
"Chi City"--one of the bangers on the album. Again, straight-forward, hard beat featuring a Stax-type Issac Hayes wah-wah guitar with Com flowing about Chicago and, well, just being a hard-ass (you have to follow up a love song reminding people that you are hard, don't you???).
"Food"--This is a great song. And when I say that, I refer to when Com and Kanye perform this last year on "The Chappelle Show." The album verison sounds pretty flat compared to the live cut, but again, this isn't the finished album I'm listening to. Hopefully they can re-capture that energy they had on "Chappelle." Great hook, though.
"Real People"--Love this jawn. Kind of has a 70's soul, "Love Boat" sample to it (in the best possible way; NOT CORNY). Another head-nodder.
"They Say"--Features Kanye, John Legend. Another nod to Stax music. Another laid-back, head-nodder. I don't know, it is just good. Take my word for it.
Those are my favorites right now. Notice I didn't even include "Corners," the first single from this album. I LOVED "Corners" when I first heard it. Played it non-stop. That's how good the rest of the album is; "Corners" is probably my 8th or 9th favorite cut from it. The main point is that you play this from track one to track 11, and not only did you not skip a track, but you're counting down the seconds on the last song so you get to start the album over again.
I cannot WAIT to buy the completed album on May 26th. You shouldn't either.
(Editor's Note: I don't encourage swiping leaked music, and eagerly await to be the first at Homer's in Lincoln before they open to get in and BE the first person to pick up this album.)
Term Papers