Wednesday, August 30, 2006
Miscellaneous Music Roundup
Shockingly, I agree with Pete and thought the Bernard Fanning album was way above average and the new Tom Petty album was somewhat average. I also am putting a strong recommendation on the new Golden Smog album. They "dropped" this baby in July and I "copped" it via amazon.com

I also caught a Ben Harper show over the weekend. I hadn't seen him in a few years, but was definitely reminded why he used to be such a heavy soul favorite. He just put phenomenal energy into his 2.5 hour show. Plus it was at the Charter One Pavillion at Northerly Island which is easily my favorite Chicago music venue. As an added bonus, a random Marley opened for him and had a guy on stage that did nothing but wave the Jamaican flag. I mean, at least the guy in the Bosstones danced. I gave him a 10 out of 10, not to mention that he came back out to waive the flag when Ben Harper covered Get Up, Stand Up.

It's Time
OK, it's time for everyone to make their predictions for the Nebraska game on Saturday. I am proposing that we make it a competition of sorts and at the end of the year there is a pot and the most consistent Heavy Souler gets the purse. All predictions must be posted on the blog before game time. Also everyone gets to either drop their worst prediction or skip a week if needed. Who is interested?

Here I Come: "Game Theory" Released Today!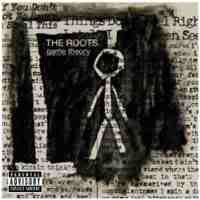 That's right--it's GA Hill's every couple of years holiday. The Roots brilliant album, "Game Theory," dropped today (that was for you, npgage).
I know that I got pretty wound up about "The Tipping Point" a while back, and get wound up about anything The Roots release. That said, it is not just me talking about this album. Here is a small sampling of reviews that have come in about "Game Theory" the past couple of weeks:
-USA Today: @@@@ out of @@@@
-XXL Magazine: XL out of XXL
-AllMusic.com: @@@@.5 out of @@@@@
-The Guardian (UK): "This is The Roots best yet..."
-Maxim Online: @@@@ out of @@@@@
-Billboard.com: "...a hands down winner."
-Amazon.com: "...a remarkable achievement in record making."
-The Times (London): @@@@@ out of @@@@@
-Vibe: @@@@ out of @@@@
-Entertainment Weekly: A-
-Scratch Magazine: @@@@.5 out of @@@@@
-Stylus Magazine (who??): A
-allhiphop.com: @@@@.5 out of @@@@@
-Blender: @@@@ out of @@@@@ ("Whatever style The Roots take on their eighth album...they do better than anyone else in pop.")
-Rolling Stone: @@@.5 out of @@@@@. Rolling Stone: losing any and all credibility they've ever had since 2004.
So, as you can see, it is not just me. This is an incredible album. I implore every Heavy Souler to PLEASE, PLEASE, PLEASE go cop this album.
Support good music!
Monday, August 28, 2006
A couple new Wilco songs...
Saturday, August 26, 2006
Another Timeline...
6:00 ish.: Go to bed after night of concerts and drinking.
6:58: My boss calls from Columbia, Mizzou to let me know that my opener is in the emergency room.
6:58:30: Ignore aforementioned phone call.
8:08: Receive another call from boss telling me to get my ass to work. Answer this one and have no fucking clue where I'm at.
8:09: Realize I gave my keys to Snarky Pete and Hales. Still have no clue where I'm at.
8:11: See a dude I recognize and practically have to blow him to have him take me to work.
8:26: Get to work.
8:27: Puke on the sidewalk out back of my store.
8:28: An employee shows up and ridicules me.
8:39: Call Snarky Pete. He says my car and keys are at home. Hales may be with them.
8:57: Call Hales. He is not with them.
9:19: No one else on the management team is showing up so I may be in for the long haul. Why not publish a post about my drinking problems?

Love you guys.

Friday, August 25, 2006
Snarky Pete's Music Revue
I've discovered some new sounds recently, some of which have been discussed on here recently, and here is my take on music I have heard in the last week. Reviews are using the same snarky scale as pitchforkmedia.com:

Cursive-"Happy Hollow": A lot of Tim Kasher's work is fairly indigestable and not exactly hook-laden, this is no different. But the lyrics are pretty awesome and there are some legitimate innovative moments going on here. Drags at points, but an awful lot to like overall, especially songs 2-4. Rating: 8.1

Bernard Fanning-"Tea and Sympathy": A Lost Highway release that is right in my wheelhouse. Some catchy country-pop tunes. This guy is Australian and used to be in a band called Powderfinger. I recommended to Birch because we both love Ryan Adams. I think most people on this blog do, and although this lacks a lot of Adams' twang, you will probably love this. Rating: 9.3

Tom Petty-"Highway Companion": Some filler, but some absolutely classic Petty stuff as well. Would recommend Wildflowers or the Wilburys or Full Moon Fever or Southern Accents or the She's the One soundtrack first, but this is a decent disc in all reality. Rating: 6.9

Christina Aguilera-"Whatever the Fuck It's Called": Ms Potter has been killing me with this lately. It's not like it's the worst thing ever put on CD, and it actually takes some pretty calculated risks that other pop artists wouldn't take, but I just can't handle the over-singing on EVERY song. I think that this will become a favorite at the Maxx, as Aguilera is quickly becoming Madonna of the 2000's. Rating: 3.8

The Beach Boys-"Pet Sounds": I figured if most people said that this was one of the three best albums of all time, I might as well listen to it. Well, it turns out they were right. Rating: 9.9

I'm off to catch the Flaming Lips, Sonic Youth and the Magic Numbers with the MIB, which will undoubtedly be an awesome show. See you bastards at Dundee Days.

Wednesday, August 23, 2006
Mini Golf Trip - Update 2
Since we have had over a week for the dust to settle on Mini-Golf Expo 2006, I thought I would mention the "home course" results.

Pete, Hales and I played 36 at probably the best mini-golf course in the world, Cody Go-Karts. Despite taking a 5 and 7 on the feared hole #2, I still came out with a pair of victories on the day. It just felt good to walk the old grounds, recall the memories, and celebrate my return with domination.

He's "N"
It's official (or almost completely official), Sam Keller is a Husker.

Now this board is full of negative people...somebody, anybody tell me why this isn't incredible for the skers??????
I haven't been this pumped as husker fan in a long time...somebody post the normal negative spin and bring me back down to earth because i am thinking right now that he is worth 2 wins next year...Pete, Todd, somebody help with spewing something about how he will never fit the system, 1 year player, blah blah blah

Tuesday, August 22, 2006
Help?
I was wondering if you guys could help me clear up a bit of confusion. What exactly does a producer do?

Sunday, August 20, 2006
Random Thoughts...
--Season 2 of Lost comes out September 5. Season 3 starts a month later. Cool.

--Whatever happened to Oasis?

--Does anyone still use Amazon.com?

--Did William Shatner deserve a roast? Appropriately, it was mediocre.

--What was that loud sucking sound? Oh, the Red Sox collapse.

--Countdown: September 2. Husker football begins and my optimism for the Big XII title begins to wane.

--Love him or not, Tiger Woods IS the most dominant athlete of our generation.

--For those in the Omaha area who disagree with Representative Lee Terry's politics, check out jimesch.org. And if you like what you see, let me know. I'm a team captain for his campaign and can use all the help I can get.

--I found out when MTV2 shows videos: 3am to 6am. Can't wait for MTV3 so I can see more videos.

--The new Cursive album, Happy Hollow comes out Tuesday.

Discuss amongst yourselves.

Who left me out of the loop?
I know I've always prided myself in thinking I discover cool new shit first and will usually tell you all about how I discovered it first. Well, when I don't discover it first, I gotta give credit where it's due. In this case, I'm not sure where it goes.

I just discovered Built To Spill. Probably not new to many of you--they've been around for years. My God, good stuff. Check out the songs "Reason," "Big Dipper," and "Cars" all off of the album, There's Nothing Wrong With Love. You'll like it.

Friday, August 18, 2006
Taco Bell no more
The Taco Bell on 72 & Dodge is no longer there. This is the same Taco Bell that allows the driver to order, but then the passenger must pay and grab the order from the window. This has been a treacherous activity for solo drunk drivers for years. The first two things that come to mind are:

1) Who designs a reverse drive through window?
2) How is this not a bigger deal to the man in black? He works right next door.

What did you have for dinner last night?
I had a bologna sandwich and two cans of Busch heavy. It made me feel kind of dirty.........and yet oh so satisfied.

Thursday, August 17, 2006
Favorite Song 1 - Ryan Adams
New Feature:

As you will see when Pete posts the weekend playlist, there were a few bands that got stroked by the three of us for several hours. As a result, I am hoping to start a new feature on the blog, where I or someone else throws out a band (that we may or may not all love), and my favorite song by the band in questions.

The first band in the feature will be Ryan Adams.

My favorite song is Burning Photographs.

Comments?

Mini Golf Quote of the Trip
This goes, actually without much competition, to Josh Vieyra, a bartender at Brother's Bar in North Platte:

"Congratulations to longtime Brother's patron Bryan Rutan, who just found out he is going to be a father." (3 second pause) "And he's just become engaged."

You can't make this up if you tried. I love North Platte. The bar's reaction was even more priceless, because Birch, Brad Evans and I were the only ones that found this strange. It seemed as the rest of NP heard this all the time.

(Special thanks to Patty Birch, whose Sunday Morning blueberry waffles were the key to a tolerable drive back to Omaha.)

Coming later today, a playlist for the ages...

Putt-Putt Adventure 2006 - Recap 1
Hopefully Pete and Hales can fill in some of the blanks here, but I'm providing an account of our mini-golf adventure from last week. Many of you were kept up to date via text message throughout.

The trip began well with me making it back to Omaha last Thursday. I had some concern about my flight, and suffice it to say if I would've missed the mini-golf adventure, the terrorists would've won. Then we enjoyed a nice evening of boozing and planning at Barrett's, culminating in Hales being so excited for the trip he couldn't find his way back to his house.

On Friday, while consuming a legendary amount of beef jerky and gatorade, the mini-golf scores looked like this:

Lincoln - 56th and Old Cheney
Chris - 44, Sam* - 44, Hales 51, Pete - 55
Overall, just a solid test of mini-golf. A good, reasonable course. After the round I had my first experience at Cane's Chicken Fingers. It lived up to the hype.
*Sam left work to join us for this part of the journey, playing solid mini-golf while wearing a tie.

Hastings - The course formerly known as Champions
Pete - 54*, Chris - 55, Hales - 60
The holes on this course were just as long as I remembered. Some of the longest I've ever played. The highlight of the round was probably my shirtless play.
*Pete hit a ball out of bounds on the first hole, promptly took a mulligan and got an ace. I think we all realize that the two stroke penalty would've put him in 2nd place.

GI - Jerry Town
Pete - 54, Hales 57, Chris - 61
This course doubles as the shittiest mini-golf course I've ever played, and one of my personal favorites. I fell victim to a breakdown and some fast carpet and got a 9 by putting the ball back and forth across a green. The only disappointment of the round was that Jerry Town didn't have any t-shirts.

Kearney - Big Apple
Chris - 42, Hales - 49, Pete - 51
Hales and Pete just wilted under my consistently good, steady play. I needed a good round to take the championship for the day and it happened.

Overall, a truly great 10 hour drive from Omaha to the Planet

Upcoming in future recaps: Getting kicked in the balls playing Keno at Brother's, the joy of vinyl, a truely great Pete playlist, and the champion taking care of business on the home course.

Tuesday, August 15, 2006
I would have never guessed it was possible...
...but the Ak-Sar-Ben people have taken their arrogance to new heights by petitioning the city council and state to extend the hours of In-Play, a downtown bar, after their annual gala to 3 a.m.

Don't get me wrong, extending bar hours is a cause I can definitely get behind around here, but not for the same reasons as these aristocrats. If Hales, OC, and myself tried to do this for our own personal revelry it would go nowhere, which is what I anticipate will happen here. However, we've never actually tried it because we're not conceited bastards who clearly think that we're above the laws that EVERY OTHER CITIZEN IN THE STATE has to follow.

The fact that these self-important dicks have the balls to actually pitch this to the city council is abhorrent. Maybe the city council should give every citizen in this town the permission to break a law once a year, my exemption might go to taking a dump right on an Ak-Sar-Ben queen's yard.

Monday, August 14, 2006
When all else fails...
...drink by proxy.

I was sitting at the bar the other night and I couldn't decide what kind of beer to get. So I came up with a new strategy. I looked up at the beer taps and picked the beer that was closest to me. In this case I got a nice lager from the Great Lakes Brewing Co. in Ohio. This got me thinking, and I believe I am going to impliment this rule whenever I am undecided about what to drink. I'll either do physical proximity or geographical proximity (local brews), so I could still get two choices just in case I happen to be sitting close to a crappy beer tap. Whichever beer had the least distance to travel is the winner. I feel this will add a little spice to my life, as well as get me sampling some unique local beers. Or maybe it is just dumb and I'll be wasting money on crappy beers like Boulevard Pale Ale. Either way, I'll keep you posted.

Friday, August 11, 2006
Lets hug it out Bitch
So I ended up ordering and watching the entire final table of the World Series of Poker. Fun little fact, the man who took down the title goes by the name Jamie Gold…he use to be a talent agent…sound a little familiar?

Jamie Gold is the real life Ari Gold from Entourage. I read that he went to College with the creator of Entourage and that he is who they based the Ari Gold character after. They even were going to originally have Jeremy Piven's characters name be Jamie Gold but had to change it to Ari because of legal issues. Sadly he never called anyone a (insert word that rhymes with bunt) muscle during the final table. After watching him a couple of hours I decided he is not as funny as Jeremy Piven. Real life lets me down again. Still pretty cool though.

Thursday, August 10, 2006
Dia*lect
To all the Heavy Soulers and friends in the Star City area...

Dialect--my brother's electro-jam funk groove band--is playing Thursday, August 17th at Knickerbockers. He (and I) would love it if anyone can make it down.

Final Fantasy
No, this isn't about my dorky side. I just wanted to see how many people would be interested in having a Heavy Soul Fantasy Football league. We could either do NFL or NCAA, anyone who wants in let me know and then we can decide what kind of league and rules we should have.

Wednesday, August 09, 2006
Lollapalooza 2006
Over the weekend the festival descended upon downtown Chicago. I found the event to be very well run and an overall success. Despite 60,000-ish attendees every day I never had to wait in line for the bathroom or beer. And the weather cooperated. Some of the bands I saw and my thoughts follow.

Cursive - Bitchen. They completely rocked with a mix of their new cd (which totally kicks ass) and The Ugly Organ.

Panic! at the Disco - These guys are fucking weird. They had three Vaudevillian (sp?) dancers on stage for a lot of the show and enough eye makeup that the Killers were jealous. Despite that, their songs were solid and they played a great cover of Karma Police and an okay cover of Tonight Tonight.

Ryan Adams - Basically sucked. Played 4 covers out of 12 songs (3 Dead songs which was cool) and didn't play any of my favorites. Interestingly though, he appeared to be pretty much sober (of course he played at 430) and I'm always impressed by his ability to smoke cigarettes while leading a rock band.

My Morning Jacket - My favorite set of the weekend. So good I felt okay about skipping the Racounteurs to see them.

Death Cab for Cutie (I skipped Ween to see this, bring on the "Do you know how I know you're gay" jokes) - Enjoyable set. They seem to really be coming into their own as a band. Starting to be able to keep a large crowd excited. They've moved on from the Bait Shop.

Flaming Lips - I've never seen them before and I was doing myself a disservice. One of the most fun sets I've ever seen. Confetti, dancing Santa Clauses, dancing aliens, big blue balls everywhere, and more. The visual stimulation was awesome. Not to mention the singalong to Yoshima with a nun puppet on Ben Coyne's hand.

New Pornographers - Seemed good, but the chick didn't appear to be Neko Case. I could be wrong though, I'm a jackass.

Kanye West - Didn't realized they stopped selling beer at 930, fuck. But still good.

The Redwalls - Missed about half of the show b/c Jim and I misestimated how long it would take us to ride our bikes the 8-ish miles to the park. The answer, nearly an hour.

Ben Kweller - I was a bit unimpressed. The highlight of the show was Jim asking me he was a guy or a girl 3 songs into the set.

The Shins - A wind kicked up and the sound sucked, but once we moved it was enjoyable.

Wilco - Characteristically awesome, including 4 new songs that I'm giddy for.

Other Bands I saw that don't get full reviews:
Iron and Wine - good, but overpowered by a shitty rock band on an adjacent stage, The Frames (I'd never heard them before. Great enthusiasm, I'm a convert), Pepper (I think that was the name, great Sublime ripoff), Reverend Horton Heat (good times, as per usual)

2006: A putt-putt Odyssey
If you've been reading Heavy Soul in recent months, you are already aware that we a few of us have been planning to cruise around Nebraska and play miniature golf. I'm pleased to announce that this is going down this Friday, August 11, with npgage and I as the participants.

It will commence around 10 a.m. in Omaha and will end sometime in the early evening in North Platte. Courses included (but not limited to) consist of: Jerrytown, 56th and Old Cheney, Cody Go-Karts, Champions, and The Big Apple.

I plan on taking notes on this event for an unprecedented mini-golf journal that will be published once we have time. Never in the history of the internet has anyone spent an entire day playing mini-golf, and then published the days events on the Web. Big dreams=big glory!

Despite the fact that we are both gainfully employed and have social skills, we are actually using precious paid time off in order to make this happen. In fact, Gage is flying in on Thursday night to ensure a shotgun start Friday morning.

You will be kept posted. Wish us luck.

Tuesday, August 08, 2006
"Doc" Sadler
I don't know if this is the guy that is going to turn Nebrasketball into a powerhouse or not and i was very skeptical of the hire yesterday...but I'll give him this, I love the guy already. He's a breath of fresh air and the guy is going to be a media dream in this state and maybe that's what it will take to get some interest back in the program. He's not going to win a lot of games next year because the cupboard is empty...and that was before the best player asked for his scholarship release...but I'm beggin you heavy soulers right now to give this guy a shot. Take a few minutes and read this transcript of his first press conference, the guy is hilarious. He's already won over GA Hill and I know Sambuca and I will continue to be Devaney Center supporters, hope some of you will follow....
Press Conference
Here are a few of my favorite quotes...
On the style of play fans can expect
"You ever watch tennis? We're going to play baseline to baseline. I don't know how much the sideline seats sell for, but you better get baseline seats. Because if not, you're going to go home and the chiropractor is going to make a living."
On his relationship with Coach Billy Gillespie
"Billy and I are best friends. We're in a debate right now about who's team is going to play harder. Man, I can't even imagine what that game is going to be like. But it's here, I like that. We were talking last night about it. When we play, I'm going to try to beat his brains in. And he's going to try to do the same to me. And if we win I'll shake his hand and if we don't, I won't. That's the way that goes. It's a one-way relationship."
On Nebraska being a football school
"That's great. Where else can you get three hours on Saturday of national television probably seven or eight times a year? It's great that football is good here. I'm a football guy. I love it. And we're going to take advantage of it. I'm getting sweaty palms just thinking about Sept. 2. I can't wait to have some recruits here and walk out there in front of 80,000 people. That's going to be an unbelievable experience. It's going to be fun."
On if he bought his red tie today
"No I didn't. I bought it before I came though. You like it?"
"I understand that and I'll do everything I can to help you guys be proud of what we're going to do. I'm ready to roll. Volleyball season is coming up. Football season is coming up. What else? Soccer. Go Big Red! Thank you all."
Sunday, August 06, 2006
Wow, Huskers...
The endless bliss of the Husker preseason is certainly taking a shit turn, isn't it? Here is EXACTLY the type of headline I did not want to see before the season started (from ESPN):

"Huskers corner out for year; backup QB still a no-show"

So Zach Bowman--a Mel Kieper late first rounder to second rounder--tore his ACL. Not good times. Not good times at all. Add that to Harrison Beck--who, according to my sources, is a prima donna bitch (and I know that sounds super lame I just said "my sources," but it is true)--not showing up to practice the past two+ days. As far as he goes this season, not that big a deal, but the future of our program, this is bad. And it is all because he was fourth on the depth chart. Who cares??? It is because you did not play in the spring, you egotistical fuck! Jesus! You, God, and everyone that follows Nebraska football knows you're number two, and number one the second Zack Taylor leaves this season. Get it together!

ARRRGGGGGRRRRGGGGGGGG!!!!!!!

http://sports.espn.go.com/ncf/news/story?id=2541738

Weekend Ramblings...
...Saw
The Legend Of Ricky Bobby
. Pretty damned good. Just stupid as hell--even dumber than
Anchorman
--and I mean that in a very nice way. It did die down quite a bit towards the end (just as Anchorman did), and picked up pretty well at the end. It was funny, because you a lot of really funny "Will Ferrel" lines were given to his sons (Walker and Texas Ranger, respectfully). The only disappointing thing was that (the name is totally escaping me) the sports guy from
Anchorman
was basically unused, and a virtually non-existant role as someone in the pit crew. One of my favorite parts was when Ricky decides to race again, he goes to his rivals' house to tell him (Ali G as a gay French Formula One driver who makes the leap to NASCAR), and Elvis Costello and Mos Def are just sitting in his backyard. They have no lines, and contribute nothing to the movie, except Ferrel remarks in passing "was that Elvis Costello and Mos Def?" Hilarious.
...Had a little grill out at our friends' place last night. After dinner, this guy asks if I want a "after-dinner drink." Now, I'm thinking brandy or something (I'm not one who really does "after-dinner drinks"), so I ask what we're having. He responds "uh, a Cannonball?" It was basically a rocks glass half full of Kaluha and vodka. That's it. I got drunk. When quizzed as to why it is an after-dinner drink, he said, "I don't know, I just like them."
...Listened to the
Jurassic 5 album, Feedback
this weekend. Pretty good. The song "Work It Out" is a standout (featuring Dave Matthews), and there are a few others as well. That said, I feel like J5 might have caught the "Jack Johnson syndrome," where all their stuff is starting to sound the same. Which, as I argue with JJ, is not in of itself bad, but just getting a bit boring (as Pete would say).
...The movie
Beerfest
, a movie about (from what I can gather) is basically an underground drinking competition (al la Fight Club). It looks beyond stupid. That said, it looks AWESOME. It is the guys who wrote and starred in
Super Troopers
, so it looks great (let's hope it is better than
Club Dread
). It comes out August 25th. For those keeping tabs, things happening during my "birthday week:"
1. September 5--Release of the new Chuck Klosterman book:
Chuck Klosterman IV: A Decade of Curious People and Dangerous Ideas
2. August 28--Release of
The Roots "Game Theory
," the best album ever.
3. August 22--Release of
Outkast's Idlewild,
which is supposed to be great.
4. August 22--Release of the post-humous release of
J. Dilla's The Shining
. Featuring Common, D'Angelo, Busta Rhymes, Black Thought, Dwele, and others. I have heard the Common and D'Angelo joint, and it is fucking fantastic.
5. September 2--NEBRASKA CORNHUSKER FOOTBALL!!!!!!!!!!!!!!!!!!!!!!!!!
There are others, but that's probably enough for now.
...Have a good week.
Thursday, August 03, 2006
Push Up Your iPod!
I got this idea off Okayplayer...grab your iPod, put it on shuffle, and put up the first 10 songs that come up.

*Feel free to edit this post and add to it, rather than commenting...*

1. "Caribou" - Pixies
2. "Closer" - Slum Village ft. Dwele
3. "From The Morning" - Nick Drake
4. "Wino Dealing With Dracula" - Richard Pryor
5. "Something To Fall Back On" - Todd Rundgren
6. "L'Via L'Viaquez" - The Mars Volta
7. "Untitled" - Prince
8. "Basket Case" - Dangerdoom
9. "Breakdown" - Tom Petty
10. "Drugs, Donuts, and Wealth" - Chris Rock

Fuck it, I'm doing another 10:

11. "Neck Uv Da Woods" - Mystikal + Outkast
12. "Unchain My Heart" - Ray Charles
13. "I Got To Move" - James Brown
14. "Boys" - Ryan Adams
15. "Breakdown" - Jack Johnson
16. "Funky Broadway" - Wilson Pickett
17. "Barrier Reef" - Old 97's
18. "Harold Weathervein" - Cursive
19. "Excuse Me Mr." - Ben Harper
20. "Silent Treatment (Street Mix)" - The Roots

Good weekend
Been meaning to get these words down...

Last weekend took a little trip to Chicago. It's in Illinois. With my friend Bart. That's his real name. Went to see the Pitchfork Music Festival. Great idea. I hate tollways. Not sure of their point. Read signs advertising both Ronald Reagan's birthplace and Walter Payton's former home. Led me to wonder who would win in a fight. Today. Probably in poor taste, but that's why I didn't say it out loud. Navigated through the city to Union Park on 1501 West Randolph Road. 60607. Got there in time for Band of Horses. Fantastic little outfit. Then Mountain Goats played. John Darnielle is funny and painfully honest about his heartbreak/divorce songs. Bought beer tickets and drank about a bushel of 312, Goose Island's wheat brew. Had a pulled pork sandwich. Grinned. Was anxious to hear Ted Leo and the Pharmacists. Lost my face. To end the set, he headbutted the mic four times and bloodied his forehead. I mean really bloodied the son of a bitch. Probably needed some medical attention. Made our way to Stanko's downtown studio apartment on the 38th floor. He had just got done winning $6,000 in Bodog.com's poker room. Drinks were on him. I obliged. Tried to make it to a place called the Hideout where some of the artists were going to spin their favorite tracks. It was at capacity. Cabbed to Wrigleyville. Met Gage at The Central and like I do every night at 12:15, slammed a pint of red bull+vodka and a random Miller Lite back to back. Met a dude who graduated with my stepbrother from NPHS. Called Doug. Woke him up and coerced him to come drink. Left the bar at some point. We'll say 2:00. Called my boss at 2:07. Shit. He called back at 2:57. Sweet. Went to a bar apparently called Nick's Uptown. They've got some pool tables. I come up with the brilliant plan to act like a pool shark. I would size up these dudes' shots and act like I knew something they didn't. I'm sure I acted like a moron. Woke up on Gage's couch thankfully fully clothed. Realized he had my Husker blanket. Dick. Grabbed breakfast at the Salt and Pepper Diner. Had a mimosa. Would've had two but they were out of champagne. Took the El downtown and got started on day two. Walked the Magnificent Mile and visited Napa's place of employment. Day two was cooler than Saturday but not by much. Highlight of the show was Devendra Banhart's set. Kinda spacey, kinda jammy, kinda awesome. Get back to the 38th floor and finally stop sweating. Decided that 12:15am is a great time to go out on a Sunday night. Good idea. Made our way to Lincoln Park. The neighborhood. Not the band. A little place called Stanley's had a live karaoke band. Didn't know it was a karaoke band because the first guy sang Pearl Jam's "Alive" like it was his fucking job. Realized the karaoke portion of the equation when a different dude sang "Head Like a Hole." Everyone was in their twenties and everyone was having a blast. This place closed at two. At last call I find myself exiting the restroom to hear, "Salisbury, get the fuck out of here." To which the person replies, "Shut up and get me a beer." I have a look-see around the corner to see Sean Salisbury with some 22 year old hanging all over him. We shake hands. I tell him where I'm from and he quickly sings Callahan's praises. Then I tell him I think Nebraska has a shot at USC. "Now you're just full of shit." We all giggled.

Calling out Shots
Along with being a phenomenal idea, I'd like to thank all the Heavy Soulers that attempted to call me for a shot last night. The gesture was appreciated.

When is football season coming?
I've officially entered the zone known as "the shakes" where I miss football so bad I can't control my reflexes.

Wednesday, August 02, 2006
Go Bob
So I was watching Project Runway... thats right I watch Project Runway, deal with it. Anyway, I see a commercial for the New School University in New York, which is a progressive school with emphasis in things like fashion, urban developement, etc. The commercial features the president of the school speaking about the school. At the end they show the president and it is none other than Bob Kerrey. Yes, that Bob Kerrey. I saw the commercial a couple of weeks ago and thought I had misread the caption, but then I saw it again. I was pretty suprised. How does a person go from being a Nebraska Governor, to a Nebraska Senator, to being on the hot stove for his actions in Vietnam, to being the president of a progressive university in New York City?

Wierd.

If you want to read his biography on the New School website, check it out

http://www.newschool.edu/president/biography.aspx?s=1

Beatles Brothers.....Awesome
So today for lunch, in a glorious touch of Corporate America, we had two guys out by the lake playing Beatles covers. . . . . they call themselves the Beatles Brothers band and it's two guys, one with a guitar and one with a tamborine.

What makes it humorous is that they take requests from the crowd, and then completely ignore them. I watched them play for about 20 minutes, they asked for requests 3 times and received about 10 songs from various audience members. Then, they played Norwegian Wood (which oddly enough was not requested) and then decided to chase that with two other George Harrison songs b/c they were feeling it. Just pure comedy. They play here every year and they take fake requests every year. It doesn't get old.

Term Papers